Ad blocker interference detected!
Wikia is a free-to-use site that makes money from advertising. We have a modified experience for viewers using ad blockers

Wikia is not accessible if you've made further modifications. Remove the custom ad blocker rule(s) and the page will load as expected.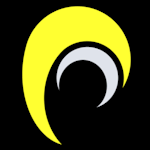 Raiton
(
Lightning Release
) techniques are
Jutsu
that convert the user's chakra into electricity. Because of this, they require great deal of chakra to be performed. Raiton techniques are fast-moving, easily able to pierce matter, and tend to numb the target. It seems to be common to Kumogakure ninja. Lightning techniques are strong against
Earth
and are weakened by
Wind
. Lightning release techniques are usally used with the monkey hand seal. Together with
Water
, it likely makes up the components for
Ranton
(Storm Release).